ENEA Group's Development Strategy until 2030 – status of implementation
Sales of electricity to end users [TWh]
Installed conventional generation capacities [GW]
Zainstalowane konwencjonalne moce wytwórcze [GW]
2015
2019
2025
3.1
5.8
5,8 - 6,3
Grid distribution losses index
Own annual consumption of bituminous coal from own assets
Implementation of the ENEA Group Development Strategy until 2030 with an outlook to 2035
On 12 December 2019, by the power of a Supervisory Board resolution, ENEA S.A. accepted for implementation the Strategy for 2030 with the 2035 outlook.
ENEA Group intends to conduct its business in a sustainable manner while minimizing its impact on the natural environment. The development directions were updated. The key directions include:
ENEA assumes that it will transition into an innovative low-emission concern offering not only electricity but comprehensive bundles of products and services expected by its Customers.
The development directions form a foundation, which is used to define strategic goals for the Group. ENEA has identified five key strategic goals supporting the transformation of ENEA Group into a low-emission concern.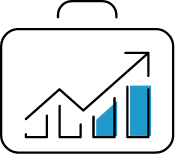 Diversification of the ENEA Group's generation portfolio;

Reliability and continuity of electricity supply;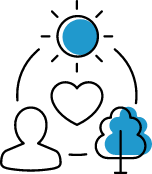 Responsible partner in sustainable management of relations with local communities, the environment and Customers;
Ensuring financial security of the ENEA Group;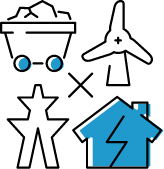 Innovativeness in all aspects of the ENEA Group's activity.